Southern Bleacher Team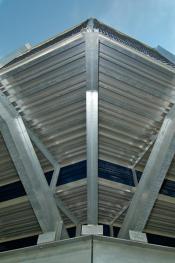 Our customers appreciate the quality of our work and knowing we only sell products proven to stand the test of time. They love the continuity of our process and having a single point of contact to rely on.
Our greatest strength is our people and the culture of integrity they sustain. It began with our founder, grew throughout our history, and lives on in the Pettus family today. It's in everything we do and a quality in everyone we employ.
You can learn more about who we are in our short video presentation, but we think the best way is through our customer testimonials - people who were once where you are today, needing a partner and not sure who to call. When it comes to understanding why that call should be to Southern Bleacher, they say it better than we ever could.