Aluminum Team Benches by Southern Bleacher
The standard Southern Bleacher team bench is top-quality extruded aluminum with clear-anodized finish, eliminating all concerns of water staining or residue powder on team uniforms.
Our team bench seats a minimum of eight players and is available in any length – team benches can seat 10, 15, 20 or more, created to your specifications.
Southern Bleacher team benches feature a 2-inch x 12-inch RS (raised slope) seat plank. Your team bench can also include a 2-inch x 6-inch backrest, also in clear anodized aluminum.
Permanent Team Bench Options
If your design includes a fixed team bench, Southern Bleacher offers two mounting options:
Raider Team Bench – seat supports anchored in buried concrete.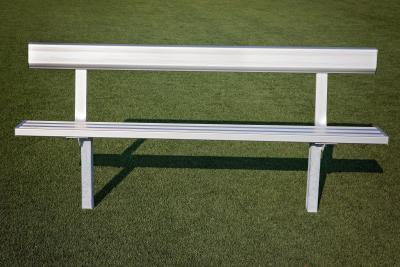 Maverick Team Bench – seat supports bolted to concrete slab.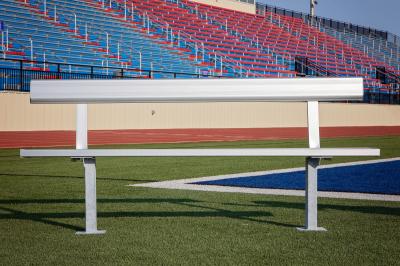 ​
"All American" Portable Team Bench
Our All American Team Bench is a light-weight but durable self-supporting portable team bench suitable for any surface, from grass or turf to asphalt and concrete.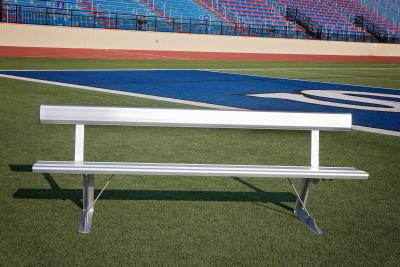 After the game, simply move your portable team bench indoors or to secure storage under your leg truss or permanent grandstand stadium structure
Any company can tell you they're good. We think it's better when you hear it from the customers we've helped. Below are just a handful of our many testimonials and Southern Bleacher…