"Elite Seat" and "Elite Seat II" Stadium Bench Enhancement
Bench-style stadium seating offers your spectators and fans a fantastic viewing at every event for a cost-affordable price. The Southern Bleacher Elite Seat is an economical way to make stadium bench seating even more comfortable and fan-friendly, giving each spectator an individual space while stoking team spirit with bold color.
The Elite Seat is made from UV-protected plastic suitable for indoor or outdoor facilities, designed and blow-molded for both comfort and durability and mechanically fastened to your aluminum stadium bench seat. The Elite Seat II adds a separate blow-molded plastic piece mechanically fastened to the aluminum Elite backrest to provide comfort-shaped individual backrests.
You can add the Elite Seat and Elite Seat II to your existing stadium benches by themselves or enhance them with standard backrests.  When adding a backrest or Elite Seat II, your tread depth much be a minimum of 30".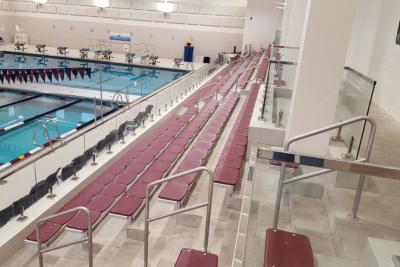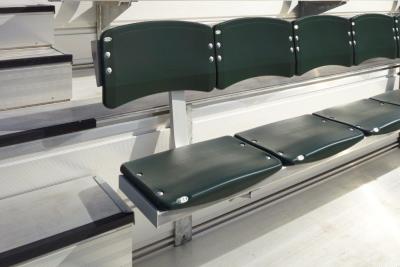 Elite Seat                                                                                           Elite Seat II
Any company can tell you they're good. We think it's better when you hear it from the customers we've helped. Below are just a handful of our many testimonials and Southern Bleacher…